Product Description
KDW supplies various types of machine replacement parts used for DEK printer. You will find in our website a variety of DEK machine parts, from consumable parts up to replacement parts that are hard to find In the market. Among the DEK parts we offer are Clamps. One of KDW-supplied DEK clamps are those used for belt buckle. The DEK Printer Buckle Belt Clamp is also known for its unique part number 156212. KDW supplies original DEK parts and we also offer high quality DEK machine parts.
DEK SOLDER PASTE PRINTER SPARE PARTS LIST

Dek Printer Parts:

181161 Bom Liquid Level Sensor Solvent Tank USC

112788 Side Plate

119641 Camera Plug Bracket

112246 Photo Sensor, Sunx

107451 Top Plate

145817 Camera X Motor AT/20'/

109239 Photo Sensor, Sunx

112284 Pulley

160704 Camera X Motor AT/20'/

191650 Sensor Fork 4W-Omron EE-SS675

198041 DEK CBA40 Repairing

145520 Camera Y Motor

183388 Sensor Photoelectric Diffuse FHDK

MPM Accuflex Metal Film Scraper 150mm/220mm/250mm

160706 Camera Y Motor

163512 Covers System Switch Loom BOM

163489 Shutter

145230 Camera, Mount

E0008 Switch

190311 Shutter

145550 Bom Camera Assy Green

195194 Switch Safety Omron Estop BOM

183390/183227/191088/602113 BOM Solvent Pump Assy

155826 Bom Camera Assy Green

165431 Solenoid Valve 5 Port 2 Position, SMC

G0332 Lexo 123008 Spring

191238 Bom Loom Camera X Motor Pwr

146111 USC Solvent Solenoid Valve Loom BOM

G0361 Spring

188682 Drive Belt Camera X Std

165670 Valve Solvent Dispense Usc

107452 Spring Post

188681 Drive Belt Camera Y Std

188760 Cassette Type Manifold 5/2 Valve

119673 Board Stop

156028 Drag Chain, Camera X

188759 Cassette Type Manifold 3/2/Dual Valve

113080 Board Stop Linear Bearing, 265

160432 Drag Chain, Camera Y

181183 Contactor With 24vdc Coil

183961 BOM Board Stop Kit Lip Seal

140127 Camera Mount

107626 Gas Strut

156281 DEK Stopper Arm

Ap25 Power Supply

133067 Gas Strut

119664 Cap, Tank

160555 SMPSU, 650w Wide Range I/P (Faston Terms)

133069 Gas Strut

107843 Tee, KQT04-M5

Dek PC Control Box

186206 Strut Hood 20mm Ends

145011 Green

Dek Wipe Paper Roll

186207 Strut Rear Hood 20mm Ends

107298 Bearing Cap

Dek Solvent Check Valve

156825 Actuator Key

165226 IKO Linear Bearing Lwes20

Dek Signal Lighthouse Indicator

158472 Actuator Lead Screw Assy

185935 Drive Belt Print Carriage

1008676 MPM Board

Dek Battery

156039 Timing Belt, Carriage

190722 PC Spare PSU IBUS PC

113163 Brg.Stop Brkt.

178448 Belt 2mm X 816 LG Antistatic

191022 PC Controller ICL Rohs Compliant

157111 Table Brake Mounting Bracket

101173 Belt, Timing

191543 PC Controller ICL Rohs Compliant

177055 BOM Cable Crimped Assembly Rails Asm

145515 Belt, Timing Y Axis, Matched Pair

192660 Spare PSU IBUS PC

193408 BOM Loom Firewire Ieee1394

107639 Belt, Timing

181009 Fireboard Blue Card

191015 Card Expansion Firewire Unibrain

119176 Belt, Timing

133127 X Camera Motor

119203 Board Clamp

119175 Belt, Timing

188285 BOM Stepper Motor Front Sqy

178031 Assy Board Clamps Quick Release 250mm

119343 Belt, Timing

188287 BOM Stepper Motor Rear Sqy

158815 Carrier Board Clamp Transport Rails 500

178310 Belt Flat ESD Non-Fraying

157729 Front Rail Motor & Loom Assembly

137516 Clamp

145510 Belt Timing Y Motor

155804 Front Sqy Stepper Motor Loom BOM

177061 Foil& Shim, 340 Mm QF B/ Clmp

145513/157936 Belt Timing Y Transfer

157373 USC Paperwind Motor BOM

145311 Link Collar - Ball Screw Nut

129268 Belt,

181452 BOM Paper Clean Motor

140583 Front Cover Damper, 210n

Timing (16t10/2350)

129352 Motor and Gearbox

157677 Extrusion Assembly (300 Lg)

129250 Belt, Timing, 16T10/1970, Pair

140737 Motor Rising Table

157679 Extrusion Assembly (520 Lg)

107508 Belt, Timing

160708 Motor Rising Table

190216 Fitting Air Union Inline 6mm

G4952 Belt, Timing

133126 Print Carriage Motor

107265 Fitting, Pneumatic Elbow Miniature, OD4mm X M5 THD

G1140 Belt, Timing

157731 Rear Rail Motor & Loom Assembly

107645 Gasket

G1212 Belt, Timing

193377 Cylinder

188232 Lamp Paste Roll Ea

G1237 Belt, Timing

165675 Cylinder 4 Stroke 20 Bore

107443 Rare Earth Pot Type Magnet

G1296 Belt, Timing

158921 Cylinder Pneumatic Compact 12x10

107458 Opto, Abcon Pm-K53

G4915 Belt, Timing

107181 Dek Cylinder SMC CQ2b20-10s

112256 Opto Spacer Camera Mount

185938 Drive Belt Rail Width

107850 Modified Cylinder (from 107460)

185312 PSU Cosel 450w Multi O/P

185934 Drive Belt Table Lift

181563/114758 BOM Kit Baumer Sensor Replacement

107332 Armature Plate (25 Dia)

G4957 Transport Belt, 3mm

165520 Transport Belt

157382/193202 BOM Squeegee Usc 400mm

630 112 2946 Sanyo Sheef Sp400 Rubber Squeegee 350mm

SJ Metal Squeegee 200mm/240mm/340mmkl

122022 Transport Belt, 265, 3mm Single (Joined)

157387/193199 BOM Squeegee Usc 300mm

145518 X Axis Timing Belt

129924 DEK 170mm Metal Squeegee Blade

145099 Rising Table Belt

DEK 400mm Metal Squeegee Blade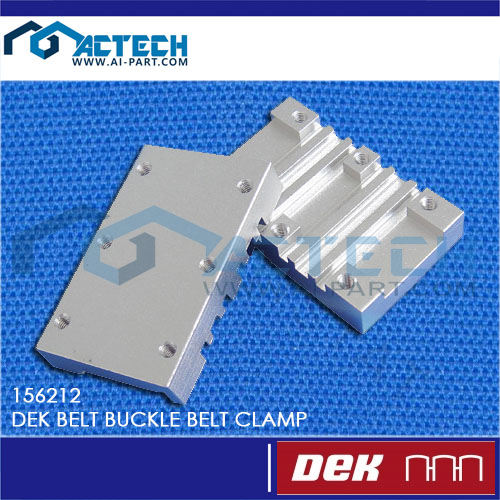 ShenZhen KDW Electronics Co.,Ltd
Shenzhen Kang de Wei Electronics Co., Ltd. was established in 2003, is a professional engaged in R & D, production and sales: SMT various automatic SMT models without stopping the machine continued material Splice tape ,SMT Splice Tape,SMT Double Splice Tape, ESD splice tape,AI Splice Tape, SMT Splice Tools,SMT Splice Clip,,then materialscar, ordinary type and stapler Splice tool, SMT Splice Cart,flat and V-shaped serrated scissors, monolithic splice clip platoon splice clip, leader tape then expected, AI tape, kapton tape,SMT Stencil Clean Rolls,tencil clean roll M-3 air-laid paper, clean cloth, Static Control Products, metal stamping products and precision die-cut products domestic well-known manufacturers.
Modern business rationale management system since the company was founded, the introduction of state-of-the-art production equipment and has a first-class R & D teamand constant innovation, in order to maximize the diversification of products to meet the market needs of different customers, we have always been adhering to the "quality of survival, pragmatic innovation and development, integrity and win-win "business philosophy, won the praise of the major manufacturers, but also make us more confident and healthy growth in the highly competitive electronic accessories industry, based in innovation, serve the global electronics industry strive to build KDW SMT accessories China's first brand, sincerely welcome domestic and foreign firms to join the cooperation and common development!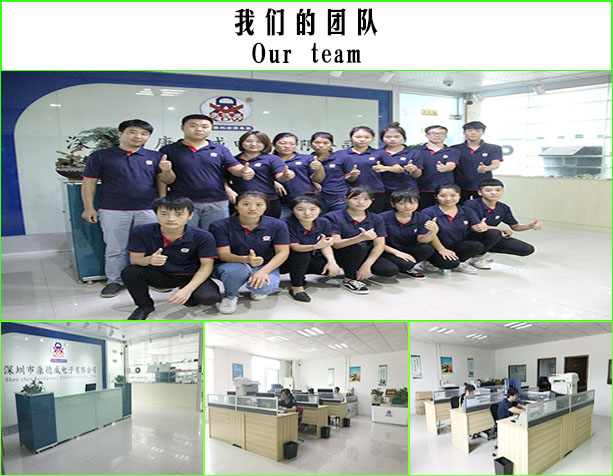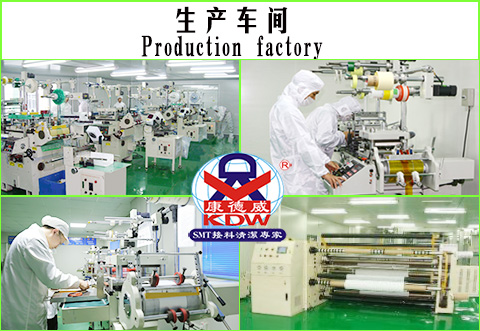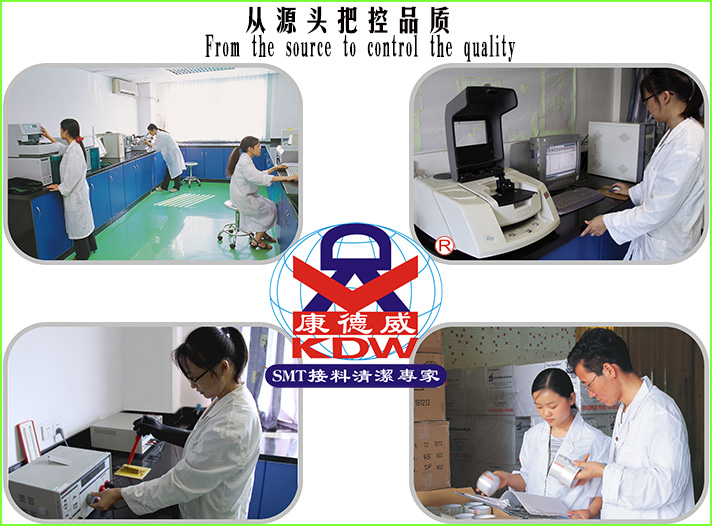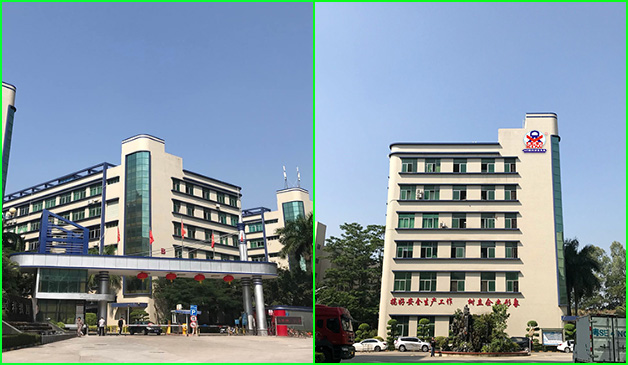 Company Name: ShenZhen KDW Electronics Co.,Ltd
Representative: XIAO WEI GUO
Product/Service: SMT Splice Tape , SMT Double Splice Tape , AI Splice Tape , SMT Splice Tools , SMT Splice Clip , SMT Stencil Clean Rolls
Capital (Million US $): 2680000
Year Established: 2010
Total Annual Sales Volume (Million US $): US$5 Million - US$10 Million
Export Percentage: 31% - 40%
Total Annual Purchase Volume (Million US $): US$2.5 Million - US$5 Million
No. of Production Lines: 12
No. of R&D Staff: 5 -10 People
No. of QC Staff: 5 -10 People
OEM Services Provided: yes
Factory Size (Sq.meters): 1,000-3,000 square meters
Factory Location: Longhua District of Shenzhen City Guanlan streets and 573, 2nd Floor
Contact Person: Ms. Rosy Shao
Tel: 86-0755-29568080